Over the course of almost ten years Regal Computer Services has worked very closely with the Town of Lapel.
We have guided the Town of Lapel with the support of the Town Board, Employees and Clerk/Treasurer into a very technological forwards Town.
We now provide websites for the
Town Hall
,
Parks Department
(Shelter and Ball Field Scheduling),
Planning Department
(Permit Filing),
Town Wide Alert System
, Private Work Order/Ticket Tracking and more.
Over the course of the last few years we have completely upgraded the Town IT infrastructure to provide modern, high quality custom computers running Windows 7 - 10 on a Windows Server 2016 back end.
Current Website 2019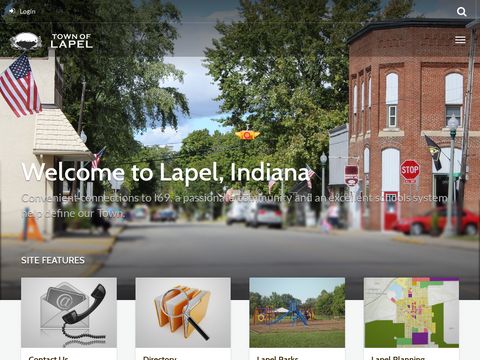 "We have worked with the Town of Lapel closely on a huge range of IT issues from website design to custom computers over the course of almost ten years" - Daniel Paull
Back